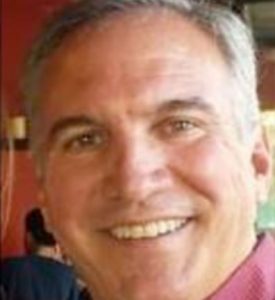 CHUCK WILLIAMS
Senior Living Operator
Mr. Williams was raised in the senior living industry, his father an owner/operator of 14 properties. Chuck spent many summers running spin-buffers, painting, and landscaping. In 1981 Chuck joined Care Enterprises and immediately began managing assisted living and skilled nursing properties. In four years, he was promoted to Regional Director over 12 properties and in two more years he was promoted as the Director of Operations managing 58 Senior Living properties in four states.
Over the course of Mr. Williams' career, he has held a variety of executive management positions overseeing multi-site senior living operations in both the for-profit and not-for-profit sectors that involved Assisted Living, Skilled Nursing, Memory/Alzheimer, Home Health, Hospice and Therapy Clinics/Programs.
Recently, Mr. Williams served for 24 months as the Senior Vice President-Clinical Operations for St. Francis Healthcare System of Hawaii, on Oahu. His responsibilities included assisting in the launch of the St. Francis Kupuna Village, an 8-acre center designed to meet the needs of Hawaii's elderly and he managed their Hospice operations, which grew in census by 69% and contributed annual revenue $22.8M.
RELEVANT EXPERIENCES
36 years' executive management in senior living operations
Direct day to day onsite management experience of senior living operations ranging from 50 units to 300 units.
Oversight of multiple facility operations of up to 5,800 beds and 4,600 employees with operational revenues of $140M annually
Experienced in Senior Housing strategic planning, including daily operations, marketing/sales, census development, team recruitment and mentoring, stabilization, and Board relations.
STATEMENT OF QUALIFICATIONS
EDUCATION
Bachelor of Science Degree – Education / History
University of Southern California
Los Angeles, California
Master of Divinity
(no degree conferred)
Princeton Theological Seminary
Princeton, New Jersey
Master of Business Administration
Pepperdine University
Malibu, California
PROFESSIONAL
Licensed Nursing Home Administrator – California
License number 4113
Residential Care for the Elderly -California
Certificate number 6016768740
INTERESTS
Reserve Captain
Orange County Sheriff's Department
Search and Rescue Unit
2014 Medal of Merit
Outrigger Canoe Paddling
Dana Outrigger Canoe Club,
Dana Point, CA
New Hope Canoe Club,
Oahu, HI