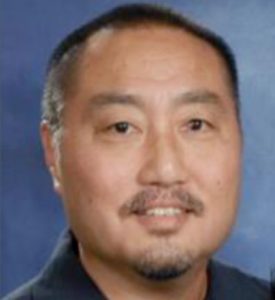 CRAIG T. FUKUSHIMA
 Senior Living Operator
Mr. Fukushima began his health care career in 1977 as an "orderly" for Beverly Enterprises. In 1978, he then became a paramedic for Sacramento County. In 1981, he joined a large, publicly traded health care firm and became a licensed nursing home administrator in 1982. He operated both nursing homes and assisted living facilities up to 289 units in size. In 1985, he was promoted to become a regional director, overseeing multiple facilities and then became an operations vice president, overseeing multiple skilled nursing and assisted living facilities in California and Arizona.
In 1998, Mr. Fukushima joined The Fox Group, LLC, initially as a senior consultant and then became a full partner of the firm in 2002. He oversees the long term care practice of the firm and as managing partner, their day to day operations.
Mr. Fukushima has been involved with various long term care developments, from inception/design to opening to stabilized occupancy, in both the assisted living and skilled nursing settings.
RELEVANT EXPERIENCES
35 years of executive management in senior living operations
Direct day to day onsite management of senior living operations ranging from 60 units to 289 units
Oversight of multiple facility operations of up to 1,500 beds and 1,200 employees with operational revenues of $70M annually
Experience in the design, development and opening of senior living facilities ranging from 30 units to 120 units
STATEMENT OF QUALIFICATIONS
EDUCATION
Bachelor of Science Degree
University of California at Davis
Davis, California
Master of Business Administration
Pepperdine University
Malibu, California
PROFESSIONAL
Licensed Nursing Home Administrator
State of California
License Number 4001
Licensed nursing home preceptor
State of California
AFFILIATIONS
American College of Health Care Administrators
California Association of Health Facilities